Founder Introduction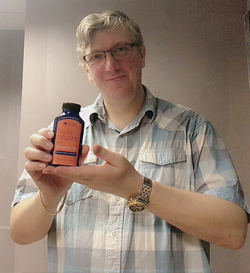 Roger André Olsen,Founder and Partner, also a China's son-in-law who has been doing business with China since 2001 and have been living in China since 2005. He knows the Chinese health-care product market and the demand of Chinese people for Health products. so, he hopes to bring Health food and Health Products from the Northern Part of Norway straight from the Atlantic Ocean to the clients.
He has also helped several other Nordic and international companies to establish and continue their development in China. Example Alpha Boat Yacht manufacturer in Zhoushan and also the Nordic Industrial Park in Zhenhai Ningbo setting up their IT communication and Security Infrastructure.
His office currently setup in Norway, Hongkong and China. Now he has had several successful startup of companies in China Ningbo and Zhoushan with both Clothing trade companies, IT Service Companies, and even a Wine Store in Zhoushan.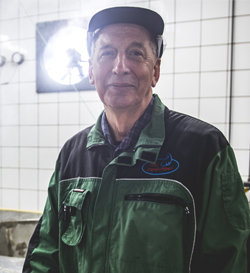 Ole Jørgen Arctander, one of the founders, or fondly named The Oil Maker, lives in a quaint village on the remote island of Røst in the Lofoten archipelago, contributing and connecting with the unique local community of only 500 inhabitants and over one million puffin birds.
Fishing is a way of life in Røst and during the peak of the wild codfish season in Norway, from January to April, Ole has close relationships to local fishermen, bringing the freshest catch of the day.
Edmond Yang, Brand designer and creator. rafted visual experience for more than 17 years. Working as a freelance art director/designer I've been into many different skills, as well as adapting myself to different market and agencies. I feel very lucky to have gained this broad experience, and I love to add my visual value to the projects I'm involved in.
With the experience I've gained as a visual communicator, I am involved with several ventures as well; From exporting fish oil to designing fashion accessories as well as owning an influencer/modelling company.